Zoom sur l'actualité !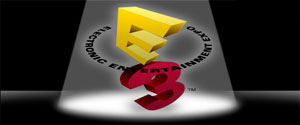 Du 5 au 7 juin 2012, se déroulera à Los Angeles, le plus grand salon international du jeu vidéo, l'
E3 (Electronic Entertainment Expo)
!
Tous les éditeurs et les constructeurs sont conviés à s'y présenter et à nous dévoiler les dernières informations des leurs produits.
Electronic Arts sera bien au rendez-vous, et annonce déjà une conférence presse, le lundi 4 juin à 13h, heure locale (en France, à 22h).
Comme chaque année, la conférence presse pourra être suivie en streaming directement sur
le site officiel d'Electronic Arts
.
Rappelons, tout de même que Danger Close a promis de lever le voile sur le multijoueur de Medal of Honor Warfighter !
Soyez au rendez-vous, pour ne rien rater des derniers détails du jeu Medal of Honor Warfighter !
Les derniers commentaires de la Communauté MOH France !
Aucun commentaire