Zoom sur l'actualité !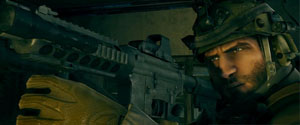 De nouveaux chiffres de vente ont été dévoilés par la firme Electronic Arts !
Ainsi, pour le Q4 2010 (octobre, novembre, décembre),
nous apprenons que
le jeu de football FIFA 11 s'est vendu à 12 millions d'unités de puis sa sortie. Electronic Arts a également révélé que Battlefield: Bad Company 2 a écoulé plus de 7 millions d'exemplaires, et pour les jeux comme
Medal of Honor
, Need for Speed Hot Pursuit, et Madden NFL 11, a plus de 5 millions de boites distribuées !
Pour clôturer le tout, la Société de jeux-vidéo s'est félicitée du nombre de précommande du jeu Battlefield 3, qui sortira le 3 novembre prochain sur PlayStation 3, Xbox360, et PC, avec une augmentation de 700% comparé à son prédécesseur !
Espérons qu'avec ces chiffres, les développeurs n'hésiteront pas à nous concocter un prochain Medal of Honor au contenu large !
Le moteur graphique du prochain Medal of Honor reste encore à confirmer, mais le Frostbite 2, celui de Battlefield 3, commence à ravir les développeurs d'Electronic Arts, dont Need For Speed: The Run (novembre 2011) !
Les derniers commentaires de la Communauté MOH France !
Aucun commentaire