Zoom sur l'actualité !

Activision vient de lever le voile sur les rumeurs planant autour du prochain Call of Duty. Ainsi par le biais de son réseau social Twitter, le prochain opus de la Série Call of Duty traitera l'époque de la Seconde Guerre Mondiale.
Selon Michael Condrey, l'un des co-fondateurs du studio Sledgehammer Games, Call of Duty : WWII est en développement depuis deux ans et demi avec pour ambition de revenir aux sources de la Série.
Le studio annonce la sortie d'un Trailer de présentation, le 26 avril à 19h, qui sera diffusé sur
son site officiel
.
Call of Duty : WWII est déjà daté et arrivera le 3 Novembre 2017 sur PC, PlayStation 4 et Xbox One.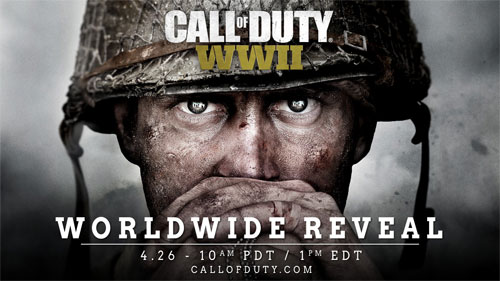 MOH-France ne sait pour le moment pas si Electronic Arts va contre-attaquer en essayant de relancer un nouvel opus de la Série Medal of Honor ou Battlefield à la sauce Second Guerre Mondiale...
Les derniers commentaires de la Communauté MOH France !
Aucun commentaire