Zoom sur l'actualité !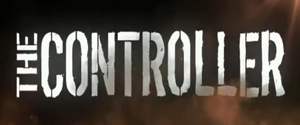 Les nouveaux épisodes de
la série The Controller
sont disponibles sur la chaîne Youtube Machinima.
Le premier défi consistait à mettre les Gamers à l'épreuve dans une séance tir où il fallait débusquer des mannequins cachés derrière des palissades, à l'aide d'un fusil à pompe puis d'un fusil de précision.
L'épreuve fut rude pour certains, malgré les conseils de leur Warfighter !
Le second challenge proposait à un combattant de terminer une mission de la campagne solo de Medal of Honor Warfighter.
L'affaire est loin d'être simple pour ces hommes d'action !
Qui des quatre équipes cohabite parfaitement ? Vous le saurez en visualisant ces deux épisodes The Controller !
Les derniers commentaires de la Communauté MOH France !
Aucun commentaire