Zoom sur l'actualité !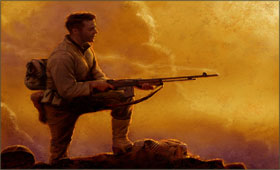 La série Medal of Honor a récemment
fêté son dixième anniversaire
en vous proposant une compilation de toutes les versions PC à un prix attractif.
Aujourd'hui, le site du nouveau Medal of Honor vous fait revivre les précédents hits de la franchise par le biais d'une fresque chronologique !
Toute la série est retracée, sur toutes les plateformes confondues (PC, Console, Mobile) :
Attention ! Pour le moment, seule la partie anglaise du site a été mise à jour !
Les derniers commentaires de la Communauté MOH France !
Aucun commentaire