Zoom sur l'actualité !
EA a le plaisir de vous annoncer que Michael Giacchino sera l'auteur des musiques du jeu Medal of Honor:Airborne !
Michael Giacchino est un compositeur américain de la musique de nombreux films, séries télévisées et jeux-vidéo comme M:i III, Lost, Call of Duty, Medal of Honor...
Des extraits de ses compositions sont disponible sur son site officiel :
Michael Giacchino
.
Si vous lisez le communiquer ci-dessous, nous remarquons que le jeu PC & xBox360 sortira bien le
24 août 2007
en Europe, quatre jours avant la sortie l'Amérique du Nord, le 28 août 2007 ! La version PS3 aura un peu de retard et sera prévue en novembre.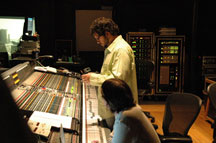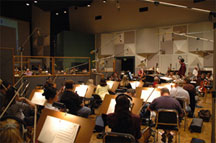 LOS ANGELES, Calif., July 3, 2007 – Electronic Arts Inc.today announced that award-winning composer Michael Giacchino has scored the music for the upcoming release of EA's critically-acclaimed Medal of Honor™ franchise, Medal of Honor Airborne™. An esteemed composer for numerous film and TV projects such as "Lost", "Alias," M:i:III (2007), The Incredibles (2004), and most recently Ratatouille (2007), Giacchino has been repeatedly recognized for his contributions to theatrical composition and score. As the original composer and creator of the memorable theme music for the Medal of Honor series, he helped set the bar for using music to bring emotion into gaming. Giacchino's extraordinary talents and musical sensibility have been utilized once again to bring a new dimension to the WWII FPS experience of Medal of Honor Airborne.

"I'm very excited to have the opportunity to work on a game that tells such an epic, honest story. The Medal of Honor Airborne team is a very talented group of people and working with them on creating music to fit their innovative game was a true highlight for me," said Giacchino. "Video games are another vehicle to tell a story, and music plays a vital role in that."

"Medal of Honor Airborne is delivering innovations that will redefine not only the franchise, but to the entire genre," said Patrick Gilmore, VP and Executive Producer at EALA. "We are thrilled to have Michael Giacchino on board once again, really bringing the game to life."

Medal of Honor Airborne is set to redefine the series and will change the way shooters are played. For the first time in an FPS, players airdrop into combat and land anywhere in an open battlefield. Conflict on the ground offers unprecedented tactical choice in open battle spaces with a wealth of attack routes and flanking opportunities. Medal of Honor Airborne is the newest installment in EA's critically acclaimed Medal of Honor franchise, credited with pioneering the WWII First-person Shooter genre when it debuted in 1999. Developed at EA Los Angeles under the EA™ brand, Medal of Honor Airborne will be available August 24, 2007 in Europe and August 28, 2007 in North America for the Xbox 360™ videogame system from Microsoft and Windows PC and in November for the PLAYSTATION®3 computer entertainment system. The game has not yet been rated by the ESRB or PEGI.
Les derniers commentaires de la Communauté MOH France !
1