Zoom sur l'actualité !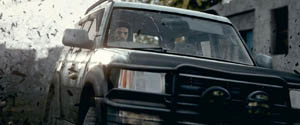 Dans le cadre de l'opération 12 Jours de Noël organisée par Sony, Medal of Honor Warfighter, habituellement proposé à 69.99 euros, est disponible à 39.99 euros.
Cette offre est valable jusqu'au 12 décembre 23h59 sur le PlayStation Store.
A savoir aussi que les abonnés PlayStation Plus bénéficient d'une réduction de 10% supplémentaires, soit le jeu Medal of Honor Warfighter à 35.99 euros.
Les derniers commentaires de la Communauté MOH France !
Aucun commentaire