Zoom sur l'actualité !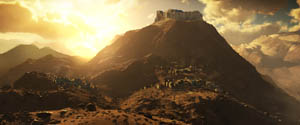 En visite dans le studio Danger Close, l'équipe Machinima.com a réalisé un making-of du jeu Medal of Honor, intitulé "Medal of Honor: Art of the Game" !
A travers ce reportage, vous allez découvrir une partie du processus créatif du jeu Medal of Honor !
Les derniers commentaires de la Communauté MOH France !
Aucun commentaire