Zoom sur l'actualité !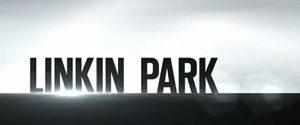 Le mystérieux partenariat
vient de se briser lors du EA Summer Showcase, Linkin Park sera belle et bien à l'honneur dans le jeu Medal of Honor Warfighter !
Tout d'abord, le coproducteur et co-chanteur principal du groupe Linkin Park, Mike Shinoda, a composé pour Medal of Honor Warfighter plusieurs morceaux originaux qui ajouteront de la richesse et de l'émotion à une expérience de jeu déjà intense.
De plus, la nouvelle musique "Castle of Glass" sera en vedette dans Medal of Honor Warfighter. Les paroles de la chanson mettent l'accent sur le sacrifice de la vie d'un soldat face à sa famille.
Le Clip "Castle of Glass" qui sortira au mois d'octobre, sera le fruit d'une collaboration étroite entre certains membres de Linkin Park et de Danger Close, comme ce fut le cas pour
"The Catalyst"
!
Il sera composé d'un mélange d'images d'action réelle et de quelques scènes de notre héros Preacher face à sa difficulté de concilier famille et patrie.
Les derniers commentaires de la Communauté MOH France !
Aucun commentaire