Zoom sur l'actualité !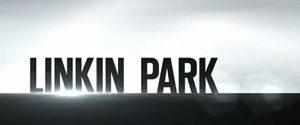 La chaine musicale américaine FUSE, nous livre une
interview du groupe Linkin Park en compagnie de Greg Goodrich
, confirmant leur engagement vis-à-vis du jeu Medal of Honor Warfighter !
Cette vidéo ne nous apprend pas de nouvelle information sur le contenu du jeu Medal of honor Warfighter.
Shinoda, Leader de Linkin Park, est enthousiaste de savoir que ses créations personnelles accompagneront le joueur dans l'intrigue du jeu.
Lors de leur première visite dans les locaux d'Electronic Arts, le groupe Linkin Park fut fasciné de la décoration, avec des murs ornés d'armes aux allures réelles.
Greg Goodritch, le Producteur Exécutif de Danger Close, nous apprend que certains Opérateurs sont des fans du groupe Linkin Park et que la chanson
"The Catalyst"
est devenue une de leurs hymnes.
Les derniers commentaires de la Communauté MOH France !
1